Dual Screen For iPhone 6/7/8 Plus.
InkCase i7 Plus is a smart case for your iPhone 7 Plus. It's large 5.2″ E Ink screen allows you to display photos, to-do lists, read eBooks, news articles and also assists you in taking selfies. InkCase i7 Plus comes equipped with an inbuilt battery, storage space, wireless connectivity and is designed to be drop-proof and waterproof.
Compatible with iPhone 6/6S/7/8 Plus. Not Compatible with wireless charging.
Introducing InkCase for iPhone Plus
Let InkCase for iPhone Plus protect your phone smartly with the improved BubblePro Technology for drop-proof protection. All of these fitted in the thinnest, lightest smart case in the world. And that's just the surface of the OAXIS InkCase.
The perfect palm-sized ebook reader
InkCase for iPhone Plus strikes the perfect balance between pocketability and usability with a large 5.2″ screen for your ebooks. It fits snugly into your palm for easy reading during your daily commute on the bus and subway.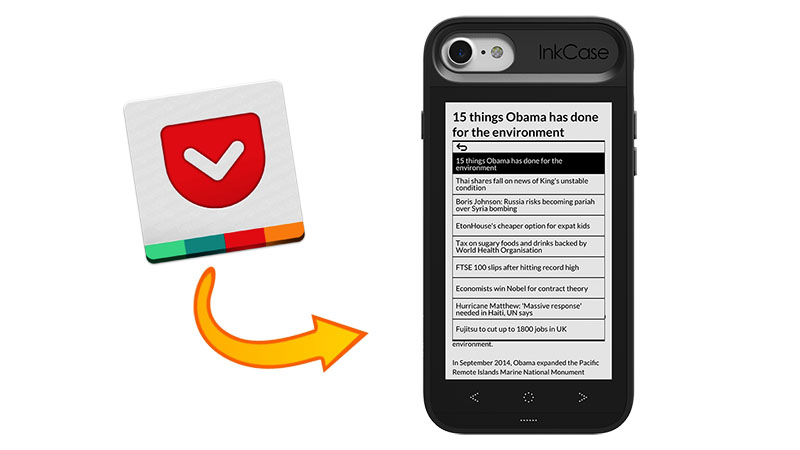 We work together with Pocket to create a seamless experience for the Read It Later function. Your curated articles and News can be synced automatically.
Incredibly light and thin
Adds only 0.18″ / 4.5mm to the back of your iPhone 7 Plus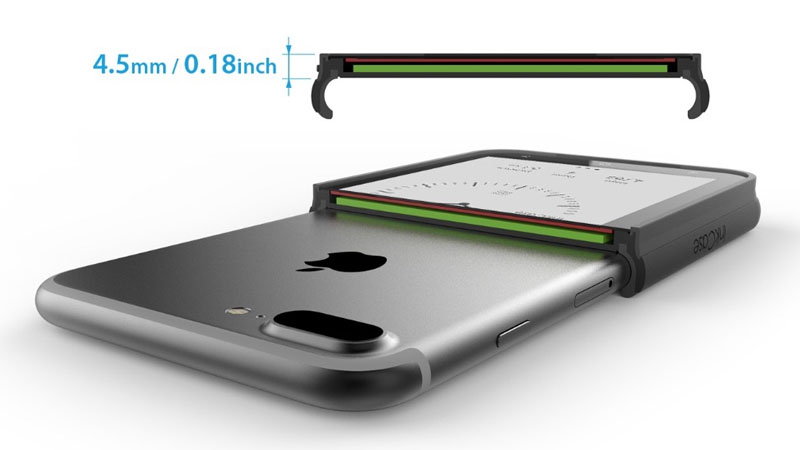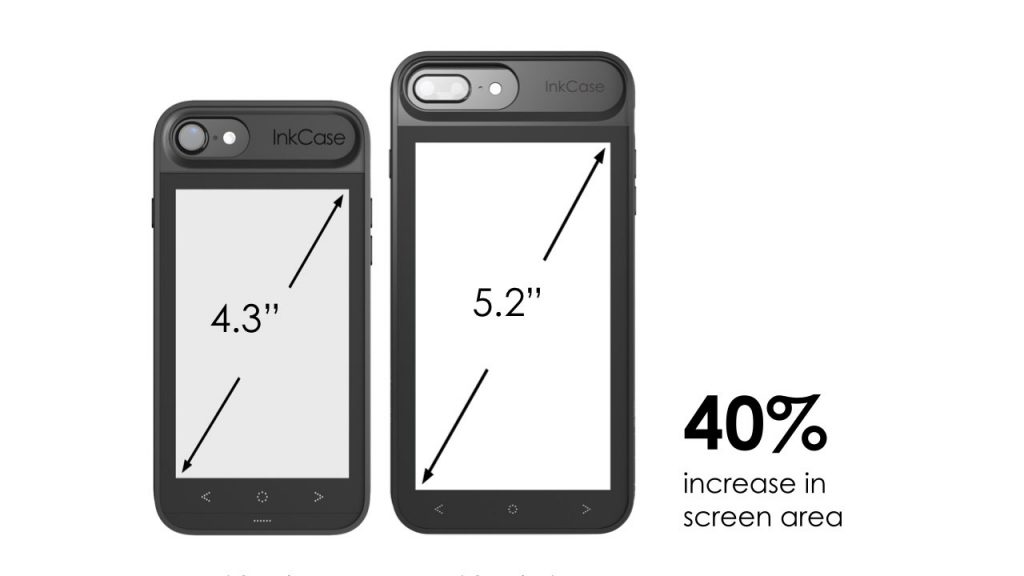 Carta 1.2 E Ink panel gives you ultra high contrast
Huge 5.2″ Carta 1.2 E Ink panel using the latest E Ink screen technology that makes black blacker and white whiter.
Anti-glare screen. Usable even under extreme conditions
Smartphone struggles under direct sunlight even with brightness set to the maximum, InkCase i7 Plus specially formulated anti-glare screen absorb the sun rays and reduce reflections. You can now read a book by the beach!
Waterproof InkCase for seasons where you can read by the beach. Or even a hot tub! Certified with an IP67 rating means it is protected from water, dust, dirt, and sand.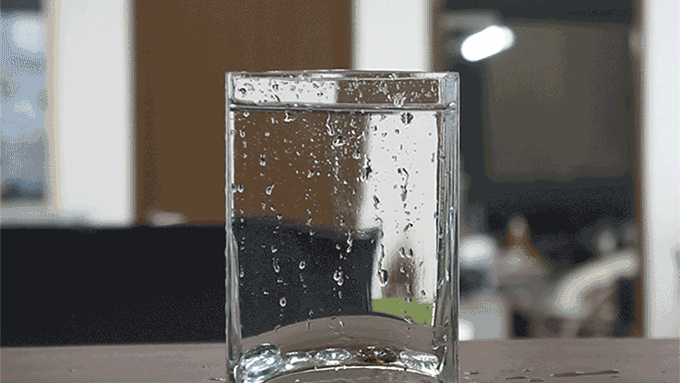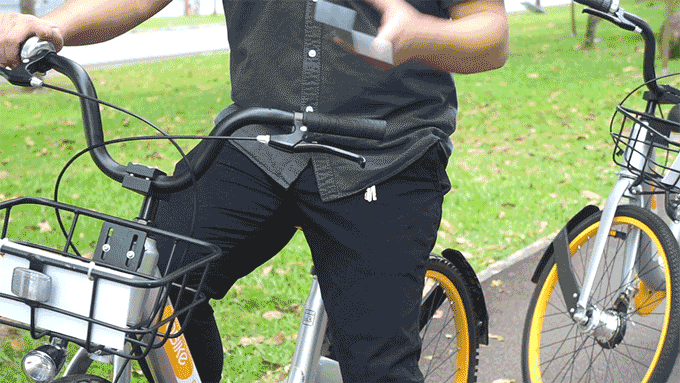 Shock absorbing case for absolute protection on your iPhone
InkCase for iPhone Plus is among the best protective cases in the market offering military standard drop protection. Using the latest BubblePro Technology, thousands of Micro Weave locks together to reinforce the case rigidity. Energy from an impact is absorbed by the Micro Weaves and spread across the entire outer case. Giving you a complete peace of mind.
The only iPhone case you'll ever need
By attaching to your iPhone, InkCase helps to declutter your daily life by minimizing the weight and the number of items you have to bring every day.
Selfie assistance using your back camera for the best photo quality
InkCase helps you stay in the frame while using the back camera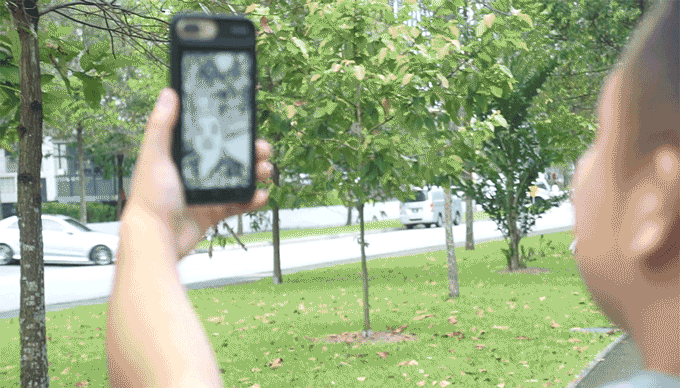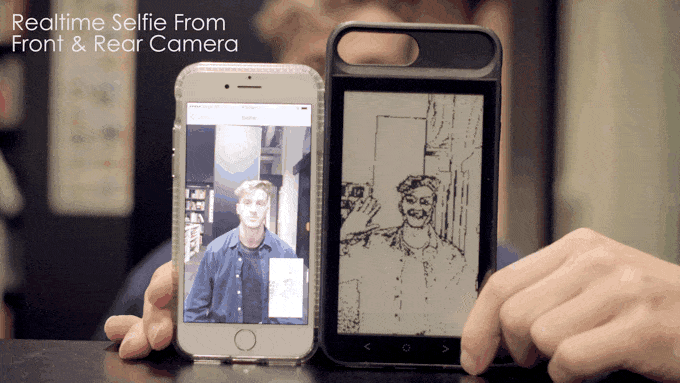 Real-time selfie assistance
Our newly developed selfie function allows you to use the InkCase screen to give you a real-time reflection of yourself, so you can use your back camera for the perfect holiday shot.
Display all the important information on your iPhone case
Calendars, Task-lists, Weather and more. The Live Information Center combines multiple widgets to offer you a holistic view of live updates on events for the day.
Fully customizable widgets to make the InkCase unique to yourself
Switch between various beautifully designed clock interface. Save your iPhone's precious battery life as you no longer need to switch it on to see the time.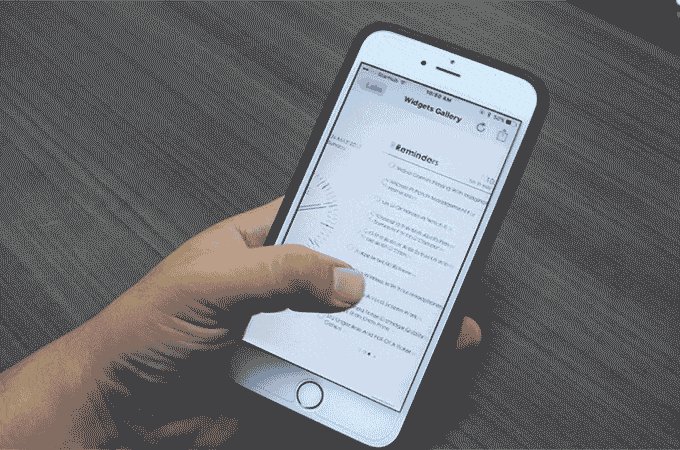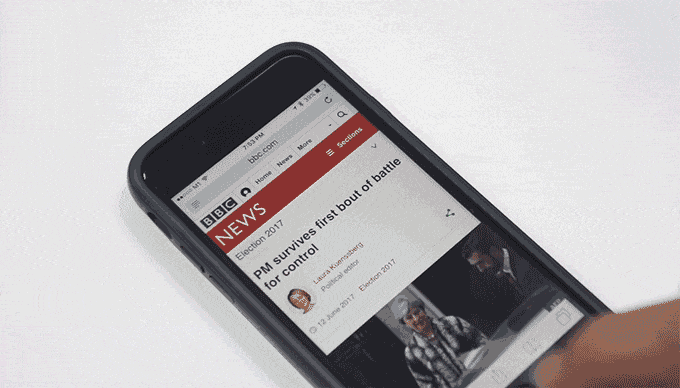 Sync news from the browser or any news app
Because InkCase is so pocketable, we want to let you read your news on it. Therefore, we created the Read It Later function which seamlessly allows your curated articles and News can be synced automatically for offline reading.
Get updated on your daily fitness accomplishments
We aim to let InkCase encourage you to lead a healthier life by reinforcing your accomplishments for the day. Get better insights of yourself with the Health App integration.
Battery information for InkCase for iPhone
#
Operations
Expected battery life
1
Standby time
(based on 100 page flips per day)
60 hours
2
Auto shut down on photo wallpaper
Infinity hours
3
Auto shut down on new widget clock (5 minute update)
32 hours
4
Auto shut down on previous widget clock (1 minute update)
19 hours
5
Number of page flips to drain the InkCase
1500 page flips
6
Time it takes to drain the InkCase if the screen is refreshed once every minute
19 hours
7
Time it takes to drain the InkCase if the screen is refreshed twice every minute
10 hours
8
Time it takes to drain the InkCase if the screen is refreshed thrice every minute
6 hours